The above image is definitely one that would ruin our morning coffee.  Definitely.
We do literally ALL of our business document management including generating and sharing our client files using the totally excellent Nextcloud product operating on a server in the smokey mountains in the Great State of Tennessee.  We NEED this server.
So, when you see a message saying 'hey, there's an update' (just as we saw yesterday), it can make us worry.  But then, we remember…we use LXC.  We run our Nextcloud instance in an LXC container, backed up by a zfs file system with full, reliable and totally brilliant 'snapshot' capabilities.
So, how did we do our update?  From the command line, running as a NON-ROOT user (no scary sudo commands here!):
lxc snapshot Nextcloud
lxc exec Nextcloud bash
apt update && apt upgrade && apt autoremove
exit
This updates the container OS software (as it turns out, ours was already up to date – not a surprise, we check it regularly).
Then we log into our two-factor credential protected Nextcloud server via an HTTPS web portal, and we click on the Nextcloud updater.  About two minutes later, we saw this: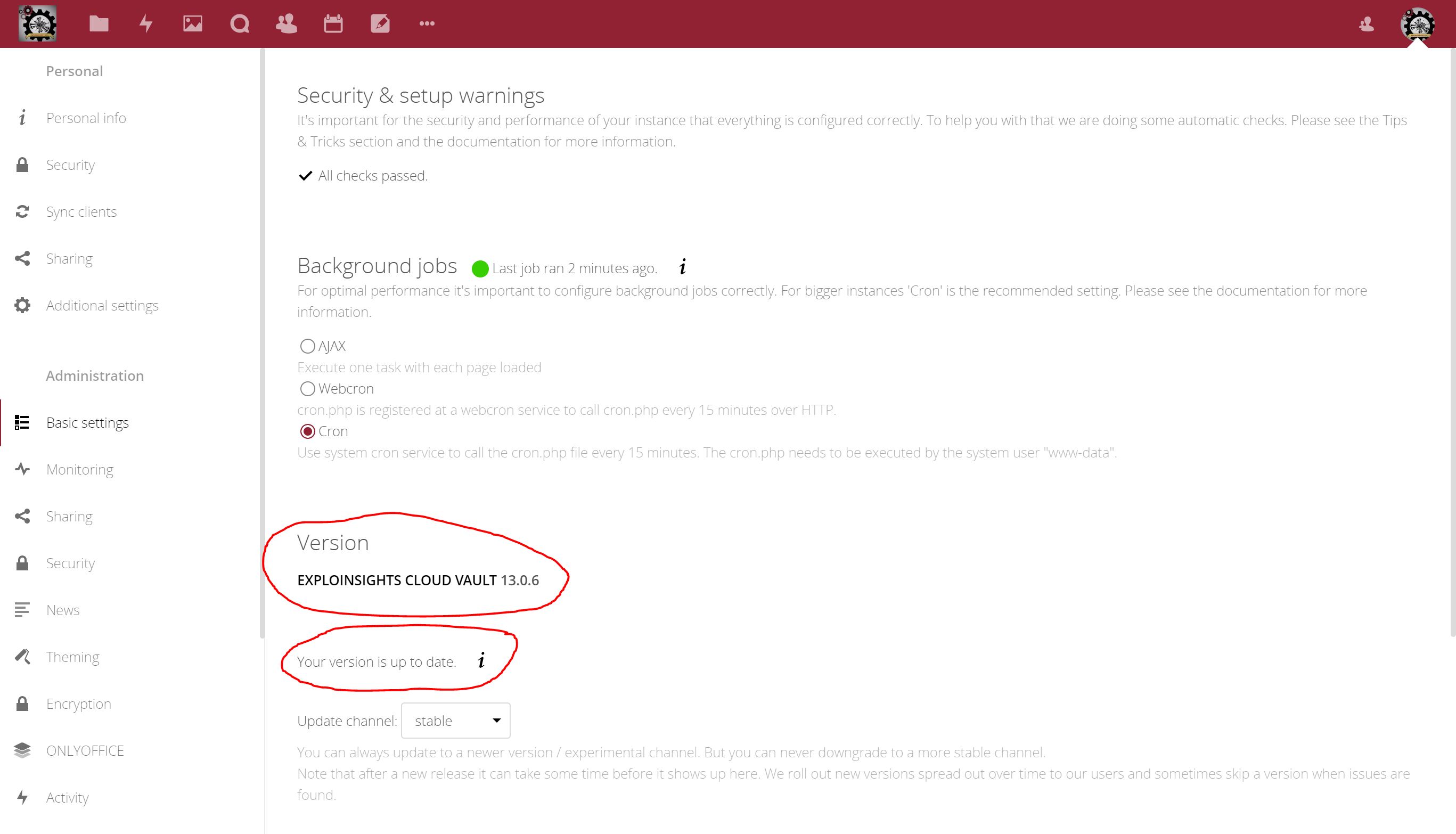 The update worked as it was supposed to.  But we were not just lucky – we had our snapshot.  Had the upgrade failed, we could and would restore the pre-updated version, then contact the Nextcloud support folks to figure out why our upgrade broke, and what to do about it.  Our mission-critical file cloud server is working just great, as usual.  LXC is our insurance policy.
Our coffee this morning tastes just great!  🙂
Use LXC.  Make YOUR coffee taste good too!